Good Manufacturing Practices (GMP) Refresher and New Trends Course
Public Session fee
(PER PERSON)
Compliance with good manufacturing practices is critical to the success of any pharmaceutical company. With over 9000 changes in the last three years alone, it's challenging to stay up-to-date with all of the most crucial milestones of the cGMP.
You need to brush up yearly on your knowledge about GMP and how they protect the integrity of your products and company. New regulations are coming out all the time, and without a strong understanding of GMP, your organization is at risk for fines, production delays, or worse.
Many pharmaceutical companies get frustrated and overwhelmed when it comes time for a GMP refresher training because they don't have the resources to create up-to-date training yearly.
You can stop worrying! This live virtual class will teach you everything you need to refresher your knowledge in the current good manufacturing practices (cGMP). You'll understand why your work is so important and learn what's changed recently in regulations.
After completing this course you will:
The training is important for anyone who works in the GMP regulated environment. It's is especially important for anyone working in the QA, QC, Production and Logistics. 
The topics can be adjusted and customized to your requirements.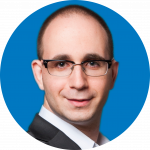 Yan Kugel
Yan is a GMP quality expert and the managing director at Qualistery GmbH. Through his vision, the company takes complex GMP topics and transforms them into engaging and enjoyable GMP training videos and training programs that captivate the audience. As a result, GMP professionals retain more information, which they can successfully use in their workplace. This is highly beneficial for the employer as for the career of employees.
Are You Ready To join us?
You might also be interested in these courses