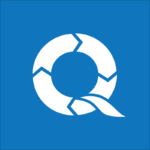 This article explains what are deviations and gives a framework on how to efficiently and correctly deal with them in a GMP environment.
Read More »
Remote audits in the GMP world, have become a necessity because of the COVID-19 pandemic. Qualifyze posses a lot of experience with remote audits and shares their helpful insights through this case study.
Read More »
This is an extensive yet simplified guide to The Failure Mode and Effects Analysis (FMEA), one of the most vital instruments in your risk management toolbox.
Read More »