Live & On-Demand GMP Training
GMP Webinars & courses for pharma professionals
upcoming public virtual Classes
Learn the language "tools" and insights that will help you ensure that quality is embraced from top to bottom throughout your organization
...
Learn how to develop and write Standard Operation Procedures (SOPs) that are clear, concise, compliant and effective.
...
No event found!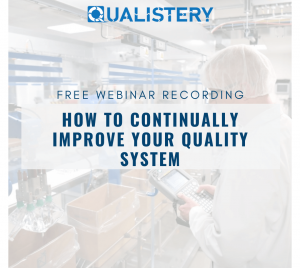 In this GMP training webinar, you will learn how to process corrective and preventive actions (CAPAs) effectively and maintain an efficient continual improvement system.
...
A free webinar that will help you change your mindset on the importance of handling correctly issues that arise during your product's lifecycle.
...
No event found!
Grow your gmp knowledge and feel confident in your compliance
Yan is a Biotechnologist and a GMP quality expert. Through his vision, the company takes complex GMP topics and transforms them into engaging and enjoyable GMP training videos and training programs that captivate the audience. As a result, GMP professionals retain more information, which they can successfully use in their workplace. This is highly beneficial for the employer as for the career of employees.