Thank you for confirming your registration!
Please check your mailbox for the webinar access link. (Check spam folder as well)
Learning together is much more fun. 
Why not invite your colleagues to join you?
See All Upcoming Live and Recorded Events
upcoming public virtual Classes
Learn the language "tools" and insights that will help you ensure that quality is embraced from top to bottom throughout your organization
...
Learn how to develop and write Standard Operation Procedures (SOPs) that are clear, concise, compliant and effective.
...
No event found!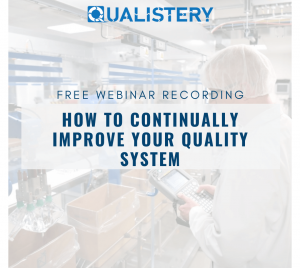 In this GMP training webinar, you will learn how to process corrective and preventive actions (CAPAs) effectively and maintain an efficient continual improvement system.
...
A free webinar that will help you change your mindset on the importance of handling correctly issues that arise during your product's lifecycle.
...
No event found!